STEP-by-STEP INSTRUCTIONS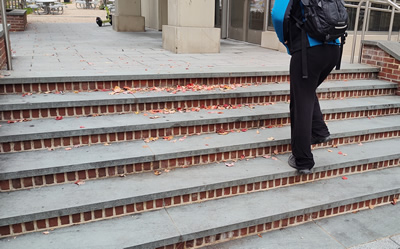 Here are step-by-step instructions for you to follow while setting up your account (Registering) and creating your Ballot.
---
---
Step 1: Registering
If you have not registered your organization with us yet, you'll need to create an account with us. Once you have completed reading the steps on this page, start the process by clicking on the
button at the bottom of this page.
---
Step 2: Create a Ballot
Creating a Ballot is quick and easy. Simply provide parameters for the Ballot, such as Voting Period Start & Stop dates, etc.
---
Step 3: Enter the Issues
'Issues' are the items which appear on your ballot, such as "Select from this slate of Candidates".
---
Step 4: Candidates / Answers
In most cases, you'll be voting on Candidates, but there may also be some issues that require other kinds of answers. For example, an HOA might want to ask members of its community what the pressing issues of the neighborhood are. For more on Candidates/Answers, see Answer Options. Also available is a place to enter a Bio and a place to upload a picture of the candidate.
---
Step 5: Create Voters
After you complete the setup of the Ballot, with all of its issues and candidates, you'll have to add Voters. You have the option of pre-registering your voters, or letting them sign-up on their own.

Pre-Registering requires you to provide us with their email address for authentication. Read more about our Email Privacy Policy
---
Step 6: Get Out the Vote!
When your voting period starts, you'll need to notify them by sending an email Invitation to all of your eligible voters. This email will include their Personal Ballot Link which they'll need to cast their ballot.

To determine the cost for your election, we need a little information about your organization. Call 301-775-1908, to discuss our service, or email info@ezVoteOnline.com and we'll send you a written quote.